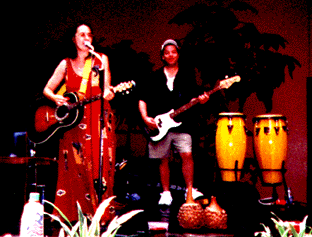 Daria's CD "Grandchildren's Delight" was nominated for a Grammy.
Daria holds a degree in ethnomusicology and has performed in 14 countries around the world. Her recording "Grandchildren's Delight" was nominated for a Grammy. Her show is an interactive childrens concert featuring world music. Kids and teachers of all ages get to play exotic instruments from around the globe. African shekeres, guiros, cajones, cajitas, guiros and even some goat toenails and cow hoofs! Daria is accompanied by Mike Beck on bass, guitar, congas, cajones, cajitas, and digeridoos. Daria and Mike perform year round at schools, museums, libraries, camps and parks as well as many schools for children with special needs. Tony Mascara joins in on many shows playing drums, a talking drum, an ocean drum, a yaw, a cajone and many other percussion instruments from around the world.
Clip from Live Concert in Jemez, New Mexico.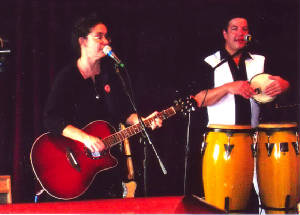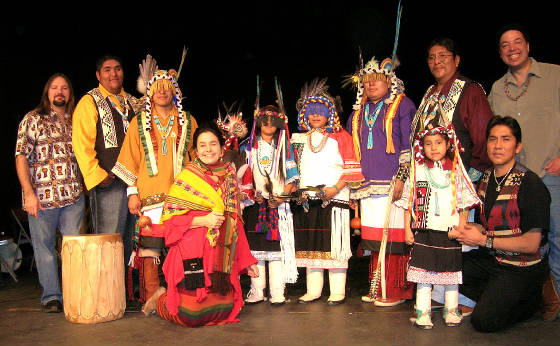 They have performed at the Kimmel center in Philly and are a yearly guest at Musikfest in Bethelem. Daria, Mike and Tony went to Jemez, New Mexico where they performed for the Walatowa Pueblo Native American tribe. They played music workshops for the kids, and concerts for the elders and the local high school.